COVID-19 and the rise of Domestic Violence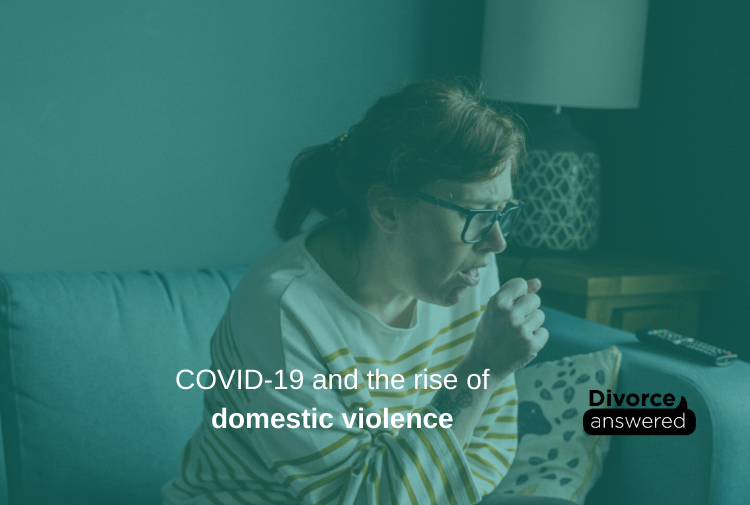 HOW SOCIAL DISTANCING CAN CAUSE AN INCREASE IN DV
Australian's are being pushed to their limits. After experiencing drought, fire and flood, now we are collectively battling COVID-19! All of these disasters cause additional stress and pressure on relationships, and these are made worse in relationships that weren't in a good place to begin with. Rachael Scharrer, Life Change Counsellor and Separation Strategist at Divorce Answered, highlights the correlation between the COVID-19 pandemic and the rise of domestic violence.
With the recent COVID-19 recommendations from government, more and more people are being encouraged to work from home, some schools may be implementing remote-learning and food and essential supplies are scarce. When you are forced to spend more time as a couple or as a family in close quarters, especially in times of pressure and stress, domestic violence can become more prevalent. For couples or families already experiencing domestic violence, your situation may become worse as economic, social and social pressure mount coupled with changes (or potential changes) to work, school and home routines.
Most relationships have some degree of domestic violence – nothing is ever perfectly equal. The consideration for the degree of severity of the inequality or control (socially, sexually, financially, mentally, psychologically, emotionally and physically) is required for domestic violence.
If you are in a toxic, unhealthy or unequal relationship, social distancing and/or social isolation means that the perpetrator has greater access to their victim, and the victim has no 'escape'. The perpetrator knows where the victim is at all times, can often hear all conversations that the victim has and knows what the victim is doing or has done throughout the day. The perpetrator can take out their frustrations or continue exerting control more intensely.
If this sounds like what you are experiencing or are likely to experience domestic violence, here are some tips for surviving the COVID-19 pandemic at home:
Stay in regular contact with your loved ones (even if it is just on the phone)
Avoid confrontations or antagonising your spouse
Have an urgent exit strategy
Remember that you can always call emergency '000' if you need any assistance
Some people may feel that they have to prepare to leave – if this is your situation (or the situation of someone you know, read this article)
Friends, loved ones and neighbours, it is helpful for you to be aware of the people around you and what they are experiencing. Now is a time to reach out to others, stay in regular contact and help each other as needed. If you feel that there is something out of the ordinary or concerning, please contact the police.
The COVID-19 virus is certainly changing couples, homes and families. Extra time spent together coupled with social and financial pressures can become the perfect breading ground for abuse, control and coercion. Understanding what options are available to you, can help you to feel more empowered and in control of your situation. Domestic violence isn't something that you have to put up with – help is available to you and your family – whether you choose to stay together and work on the relationship or start over apart.
For a confidential conversation to assist you weigh up your options or improve your situation, book a Strategy Session today.
If you or someone you know needs help, the following phone numbers may be helpful 1800 RESPECT Lifeline: 131 114
RELATED LINKS:
E-book: HOW TO BEST SEPARATE: Domestic violence
RELATED ARTICLES:
SEVEN PRESSURES THAT CAN STRAIN A MARRIAGE
Surviving restrictions with your mental health intact
Single parenting tips during restrictions