New Year Resolution 2021: to take the best from 2020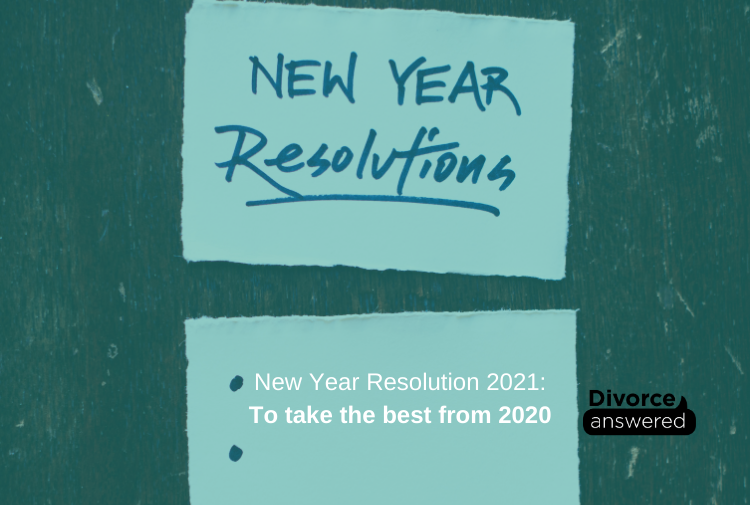 2020 WAS A YEAR OF BOUNDARIES AND LIMITATIONS. LIVING SIMPLY BECAME THE NORM. WHAT BENEFITS CAN YOU TAKE FROM 2020 AND IMPLIMENT IN 2021?
2020 was a year no one could have imagined. The government enforced restrictions, international travel almost halted and it seemed that everyone reviewed what was important to them. People became very house proud. Designer clothes weren't necessary when socialising ceased. The 'Covid-Fringe' became popular due to the forced closure of beauty salons. Bicycle and tennis racquet sales soared. 2020 became a time when we tried to value and protect the vulnerable. People gained 'life' by not commuting. Family and time together became a central focus (if it was not at times forced).
You were obliged to live within boundaries and limitations that have probably not been imposed upon you since you were a child. Did it hurt you? No. Was it helpful? Possibly – perhaps it helped your productivity, focus and improved your connection with your loved ones. Maybe Covid helped you to realise what was important to you, who were your true friends and what really mattered to you.
As we reach the end of the year, it's time to come up with a resolution to take into 2021. Perhaps reviewing the year that was, assessing what you achieved and what worked well for you is a great place to start. Or perhaps you can resolve to cast away what you found unhelpful, unproductive and wasteful in 2020 and embrace some of the helpful boundaries and limitations that worked well for you. 2021 taught me that I need to say 'no' to my friends and loved ones so that I put my needs ahead of others. I will resolve to instil better routines for a healthy mind and healthy body. I don't want to be promising that something will be happening; 2021 will be my year for completing projects and making way for new and exciting opportunities.
So, I ask you three simple questions to help you on your quest for an appropriate new year resolution;
What did your year in review teach you?
What changes in 2020 benefited you?
What can you take from 2020 and continue in 2021?
I implore you to take the best of the simplicity from 2020 and carry it into 2021.
RELATED ARTICLES:
New Year Resolution 2018: Creating an achievable resolution.
New Year Resolution 2019: Gratitude