Expert advice on conveyancing without the emotions in separation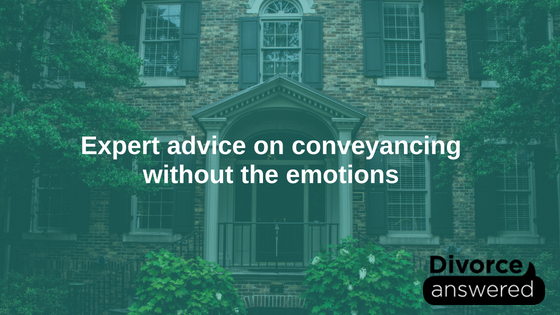 Rachael Scharrer, divorce coach, expert and founder of divorceanswered.com.au met with Property Conveyancing Manager, Yolanda Regueira from Clinch Long Woodbridge Lawyers, and shares the invaluable lessons that all divorcees buying or selling property during a time of heightened emotions need to consider.
When I met with Ms Yolanda Regueira from Cling Long Woodbridge Lawyers, I learned so much about the psyche when selling and buying a property, particularly when it is a part of a divorce settlement. "The process is made so much more difficult when emotions are involved," remarked Ms Regueira.
Many couples have to make the tough decision of selling the primary residence and/or investment properties as a part of the divorce proceedings. This may occur to reduce debt or free up cash for the asset split. In some cases, a transfer of title (or the removal of one person's name from the title) occurs.
When selling your property as part of a divorce settlement, Ms Regueira shared three tips:
Nominate one legal representative to coordinate the sale of the property. Often a court will appoint one or you could agree to use a neutral party
Often disputes arise if one person doesn't agree on the purchase price and pushes for a higher figure. This can be difficult when the market doesn't allow for the upward movement. Having realistic market expectations and valuations helps to alleviate disputes and keep the process simple
Don't forget that when transferring property from one spouse to the other, if a court order is in place then the transaction is stamp duty exempt
When you are purchasing your next property after separation, Ms Regueira recommends the following 8 tips:
Do your research. Don't be impulsive. There are so many things to consider before purchasing – distance and convenience for work, children's schools, the other parent, public transport (just to name a few)
Stabilise your life and your budget. More often than not, a separating person's lifestyle is less affluent as a 'single' than as a 'couple.' Take your time to understand your new income and outgoings, make sure that you have the funds required and can afford a mortgage before you start house-hunting
Work with a trusted "team." Yes, this is crucial. This team includes your financial advisor, mortgage/home loan broker, mortgagee (bank), real estate agent/buyer's agent and solicitor/licensed conveyancer. Each member of the team is a specialist in their particular area and, as such, you should discuss the different aspects and raise any queries with that particular person
Ensure that your team communicate. This is so important and so often is overlooked which can cause important information to be missed. It is difficult to assist the mutual client if there are aspects of the process that you have not been made aware of, as they may impact in the area that you are advising on
Follow the advice of your team. Each member of your team has a part to play in ensuring that you are protected and that the conveyance is finalised as seamlessly as possible. For example, your financial advisor may look at your budget and finances and make particular recommendations. Also, be realistic with what you can borrow and what you can actually afford to pay back
Ensure that you have all contracts reviewed by a solicitor/licensed conveyancer. Getting legal advice is the only way you can ensure that an informed decision is made and you are protected from any future problems. There are often registered dealings that may be detrimental to you or clauses that may be negotiated to your benefit prior to entering into the Contract
Think with your head not your heart. This can be difficult when selling or buying property. Being realistic is important. Following separation, you may not be able to afford a freestanding house, even though you would like one. Buying within your budget will avoid stress in the future
After purchasing, remember to update your Will. Following separation and in the absence of an updated Will, your home and assets will become the property of your ex-spouse. It is strongly recommended that at every stage and change in circumstances, you review and update (if necessary) your Will, Power of Attorney and Enduring Guardianship
After your relationship ends, it is important to look after yourself emotionally and take the time to re-establish yourself financially. The benefits to doing this means that you will not unnecessarily over-extend financially and you will be more likely to make a better-informed decision.
Ms Yolanda Regueira is the Property Conveyancing Manager at Clinch Long Woodbridge Lawyers. She has over 30 years experience and extensive knowledge in all areas of conveyancing and prides herself in helping clients achieve timely and effective settlements. She is a Justice of The Peace and has Power of Attorney Accreditation. Contact Ms Regueira on yregueira@clw.com.au or 02 9279 4888. Visit www.clw.com.au