Divorce holidays and separation celebrations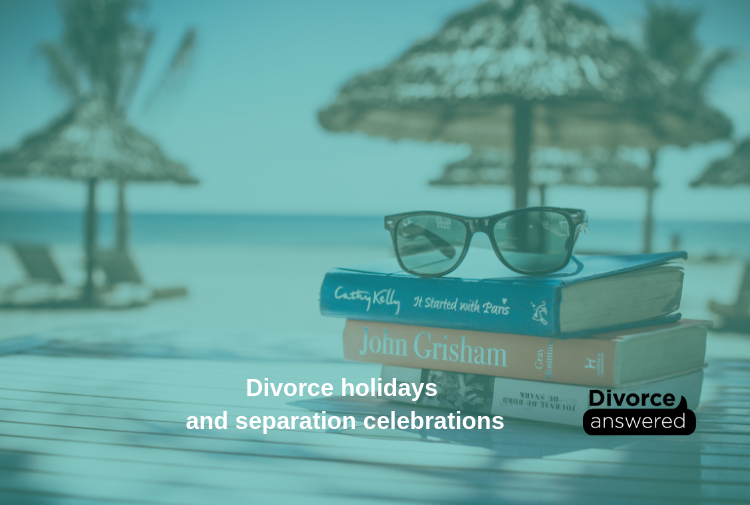 UNDERSTANDING THE UPWARD TREND IN MARKING A NEW LIFE CHAPTER
In recent times, there has been an increase in celebrating the end of a marriage, union or relationship with a holiday to remember. Rachael Scharrer, divorce and relationship expert and founder of Divorce Answered says "It's a time to mark the milestone and celebrate a new chapter – what's more, they are becoming more creative!" Rachael shares her observations of and the associated benefits of having divorce holidays and separation celebrations.
Celebrations typically occur when the Divorce Order is granted which may or may not mean the parenting and/or financial settlements have been made. "It is a nod to the new chapter in life and a new found sense of freedom and independence. A child-free break to let your hair down and let loose! "
Whether you choose to celebrate your divorce on your own, with family or with friends, the world is your oyster and you can do whatever you like. Common choices include:
Time out or escape - meditation or health retreat, tropical oasis
Cultural injection - European tour
Adrenaline fix - jumping out of a plane, hit air balloon racing, F1 racing
Reconnecting with the roots - returning home for expats helps to give them a sense of support and comfort
A big party with friends to let you 'hair down!'
When there is a sense of finality to your divorce or the end of the relationship, it is a great time to reflect on who you are. You might find benefits in:
Reconnecting with the person you are today and who you want to be
Taking note of the lessons you learned from your relationship and how far you have come
Taking time to feel rejuvenated and reenergised
Taking a break from the norm and feel alive again
Creating a plan for the near future and decide how (if at all) you choose to reinvent yourself. Consider personal development, up-skilling, retraining, working more or less and reprioritising your working schedule, as it suits your circumstances
From a personal perspective, I didn't get to celebrate the end of my divorce. I think that in the wake of my challenging and protracted divorce, I was delighted to see the end of the court process. I felt so much lighter to have 'finality' and I was certain that my friends and family were delighted to no longer have to deal with me being stressed out. I don't feel like I have cheated myself by not having a celebration.
Celebration aside, I was forced to go through the motions of self-reflection and development as I started developing Divorce Answered. I had to live what I was preaching. It would have been hypocritical of me to create a business telling people to how to be empowered through the process and how divorcing can be the most liberating experience, if I didn't live it myself.
If you are enjoying the idea of celebrating your fresh start, will you share the experience with anyone? Would you consider your siblings? Best friends who supported you on the journey? Perhaps your children might enjoy the experience with you… It's never too late to celebrate, there is still time if you want to get your best supporters or friends together and mark your new life chapter.