7 affordable keepsake activities to celebrate Mother's Day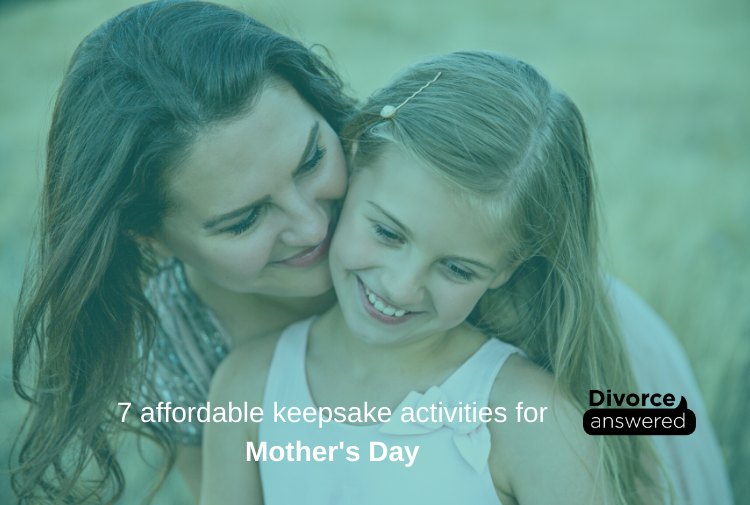 SIMPLE GIFTS FOR SINGLE MUM'S TO CREATE AND CELEBRATE ON MOTHER'S DAY
As Mother's Day approaches, restrictions in Australia are very slowly lifting. Those people that were going stir crazy not seeing friends and family may be embracing the ability to see someone from outside of their home. Meanwhile, others may be hesitant to socialise again. Regardless of what your social perspective is, Mother's Day is a special day and one that should be memorable. It's coming, so what can you do to make Mother's Day a day to remember? Rachael Scharrer, Life Change Counsellor and Separation Strategist at Divorce Answered, offers 8 keepsake Mother's Day activities observing quarantine or restrictions that are affordable or free.
Write each person a letter or card. In this letter, you can highlight the wonderful qualities that you adore in them
Draw a portrait of each other. This could be really special (and potentially rather funny) seeing what your child sees in you and the proportions they give to you.
Pamper each other. The pamper session could include a hand massage, facial or taking turns to run a bath for each other. Maybe researching some online face or body scrubs, masks and creams to make together is of more interest to you
Create a Mother's Day song list. There are lots of songs about mum that have been written, simply google 'songs for mum' and a lot come up. You could also include your favourite songs in that list and enjoy a sing-a-long and dance-fest
Create a floral arrangement together. Take a stroll and create a unique Mother's Day floral arrangement together – it may be simply a collection of sticks in a vase or a collection of flowers and leaves that you have collected on your walk
Capture the moment. Too often, mothers are the people taking the photograph and not often in the photograph. Capture the day and the memory by taking a photo of you and your loved ones. Smart phones have a timer so that you can set up the phone to capture your pic while giving you enough space to get into the photo. Remember to smile!!
Photo collage. Photo collages were the trend in the 80s. It is a great way to pass some time and reminisce over each image. Print the photos off your phone (this can be done and sent online to a number of printing places), pick them up, cut out the fun parts and glue them on to a piece of cardboard or board. Frame if desired.
Single or solo mums will enjoy these minimal effort, low cost suggestions that give them a unique gift and experience. The most important thing to remember is that while not every part of your day will run smoothly or perfectly, that you are together and spending part of the day enjoying each other's company.
RELATED ARTICLES:
A special message for single mums on Mother's Day